The Horseshoe Village, Runda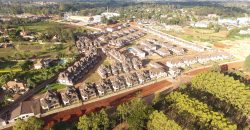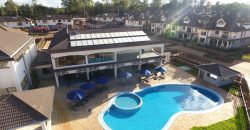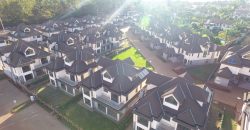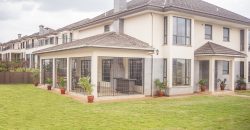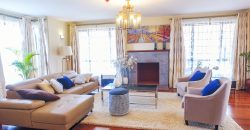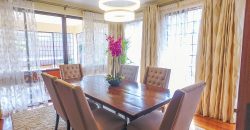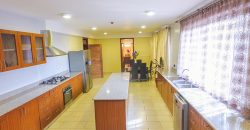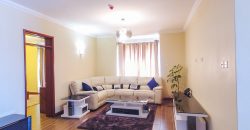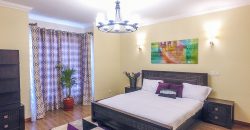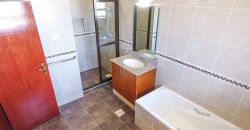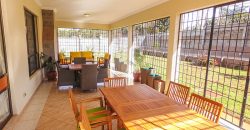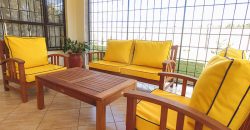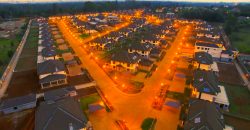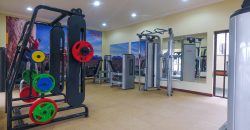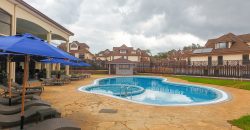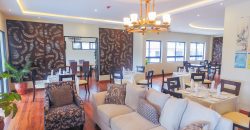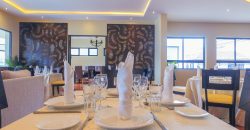 Description
This is a residential development of sixty eight newly built homes, 20 of which are currently available. The village is located in the Runda Estate with access from Tara Road. The homes are spread out over 25 acres in a typical gated community set up. In addition to the homes, the village offers a leisure and business centre whose use is restricted to the residents and their guests.
The village is strategically located in close proximity to schools, hospitals, shopping malls and social clubs. Schools around the village include Braeburn, ISK, Brookhouse and Rosslyn. Shopping malls are plentiful and include The Muthaiga Eso Plaza, The Muthaiga Mini Market, The Village Market, The Rosslyn Riviera and the newly opened Two Rivers Mall. Medical facilities are offered by Gertrudes Hospital with the Aga Khan Hospital in close proximity. It is comforting to note that the Runda Police Station is simply a few metres away from the village. Membership Clubs – Muthaiga Country Club and the Wadi Degla Club are in the neighbourhood. The Muthaiga and Windsor Golf Clubs are ideal choices for those who love golf.
The village offers three types of homes – The Meadows, The Orchards and The Willows. Both The Meadows and The Willows have 5 bedrooms all ensuite. The Orchards come with 4 bedrooms. All homes have a decent size garden. The units available are: Meadows – 20 units, Orchards – 20 units and Willows – 28 units.
All these homes enjoy:
Water storage – Underground storage facility for 1.2 million litres that can last up to a month's usage
Automatic backup generator
Pressurized water system
Borehole water and back up water from Runda Water
Well paved roads with street lighting and signage
Solar panels for each house
Ample parking – 4 cars for each unit and abundant visitors' parking
Domestic Servant Quarters
ICT facilities installed – Central DSTV satellite dish, cable TV, intercom, Wi-Fi
Security features in the village:
24 hours day and night guards by a reputable security company
Dog handler patrol along the boundary wall
A dedicated backup response vehicle on site
CCTV Cameras covering the entire village surrounding
Boundary wall with electric fence and razor wire
Biometric access control for all authorized personnel and staff
Access barriers to the village
Guests access restricted to invites from residents only
High rise guard towers along the boundary wall
Property ID

3199

Price

From USD 3,500

Property Type

Residential

Property status

For Rent

Rooms

6

Bedrooms

5

Bathrooms

6

Year Built

2017

Size

4500

Label

Hot Offer

Garages

4

The Willows

USD 2,800

The Meadows

USD 3,500

The Orchards

USD 4,000
Nearby Schools
German School, Gigiri Montessori School, International School of Kenya, Kitisuru Boys High School, Potterhouse School and Kindergarten, Rosslyn Academy
Nearby Hospitals
The Nairobi Hospital Outpatient Centre, Brightside Rehabilitation Centre, Aga Khan Hospital Ridgeways, Aga Khan University Hospital Medical Centre, Village Medical Center, Gertrude's Children's Hospital, M.P Shah Hospital, Avenue Hospital Nairobi
Nearby Police Stations
Gigiri Police Station, Runda Police Station, Nyari Police Station
Nearby Supermarkets, Malls & Shopping Centres
Ciata City Mall, Gigiri Shopping Centre, Muthaiga Mall, New Muthaiga Shopping Mall, Rosslyn Riviera Mall, Runda Shopping Centre, The Village Market, Two Rivers Mall, Warwick Plaza
Others
Air Conditioning
Central Heating
Electric Range
Fire Alarm
Gym
Home Theater
Laundry
Laundry Room
Marble Floors
Microwave
Refrigerator
Sauna
Swimming Pool
TV Cable
Washer
WiFi
Title Deed
Security
Backup Generator
Internet Connectivity
Water Storage
Power
Sewer Connection
Water
Walk Score